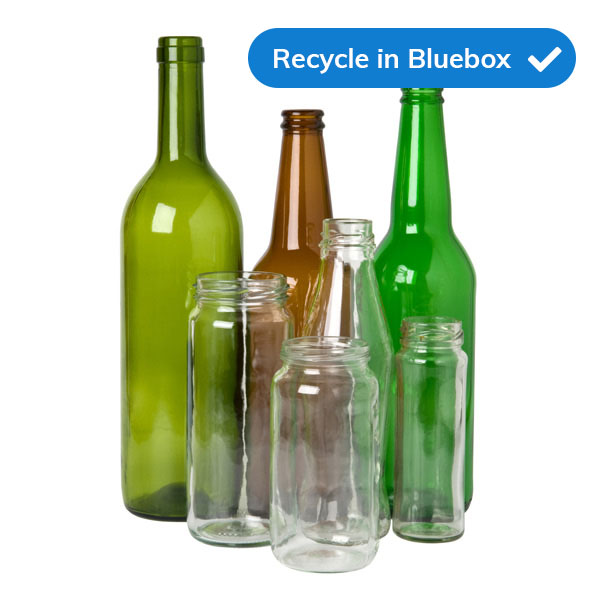 All colours of bottles and jars go in your blue box or wheelie bin.
Lids are also acceptable.
For most bottles and jars, you should rinse first. However, items coated with oily food (like peanut butter jars) should be wiped first with a paper towel. Please do not dump cooking oil or grease down the drain in order to clean your recyclables.
This recyclable item is banned from your garbage.