We are proud of our management team. Learn about a few of the people who work behind the scenes at the Association!

Francis Veilleux
President
Since Inception

Francis is the President of the Bluewater Recycling Association in Huron Park, Ontario. He has led the development, costing and optimization of recycling and waste management programs in more than 80 municipalities. He has developed a number of operations and economic analysis models and guidelines, which can assist municipalities in planning 3Rs programs and improve economics through reduced costs and improved efficiencies. 

Michelle Courtney
Controller
Since December 2016
Michelle makes sure that we are offering the best value to our customers. Her CPA C.A. designation supports her ability to analyze our operations in depth to make sure that we always perform in accordance with best practices. She reviews all measurable results and guides our management team towards continuous improvement. She also takes care of most third party organization reporting that is needed to stay compliant.

Doug Tilford
Fleet Operations Manager
Since 2001
Doug is presently the Association's Fleet Manager and oversee our fleet, subcontractors, and the maintenance required. Doug has 35 years of experience in the transportation industry, managing fleets and maintenance facilities.  He is a certified class 310T and 310S mechanic and a member of the London Automotive Transportation Service Superintendents Association. 

Terry Erb
MRF Operation Manager
Since February 2001
Terry is responsible for the Association's Material Recovery Facility (MRF). With his team, they process all the material collected from our fleet of vehicles and those collected by local contractors. They convert the material collected into valuable commodities meeting strict industry guidelines to ensure the highest quality possible at the most reasonable cost. Terry has many years of management in a variety of industries as well as being a certified class 310T mechanic.

Bonnie Stewardson
Mars Operations Coordinator
Since 2000

Whether you are a resident working on a special project or a commercial operations needing special containerized services, Bonnie will make sure you get what you need. She oversees our commercial division called Mars Environmental. In her spare time, she also oversees our E-Waste collection program. Bonnie is the gentle voice you may have the pleasure to talk to when you have an inquiry. She handles all the delivery of the communication materials that are delivered to your homes such as notices, instructional flyers, and calendars.

Adam Hebden
Fleet Maintenance Supervisor
Since 2018
Adam is the Association's Fleet Maintenance Supervisor. Adam is responsible for our team of mechanics making sure that our fleet of vehicles is always ready to service our customers in a safe and efficient manner.  Adam has 20 years of experience in the heavy truck repair industry, overseeing a repair facility and its technicians. He is a certified 310T mechanic, Mack Master technician, Hino Platinum technician, and is Allison Transmission certified.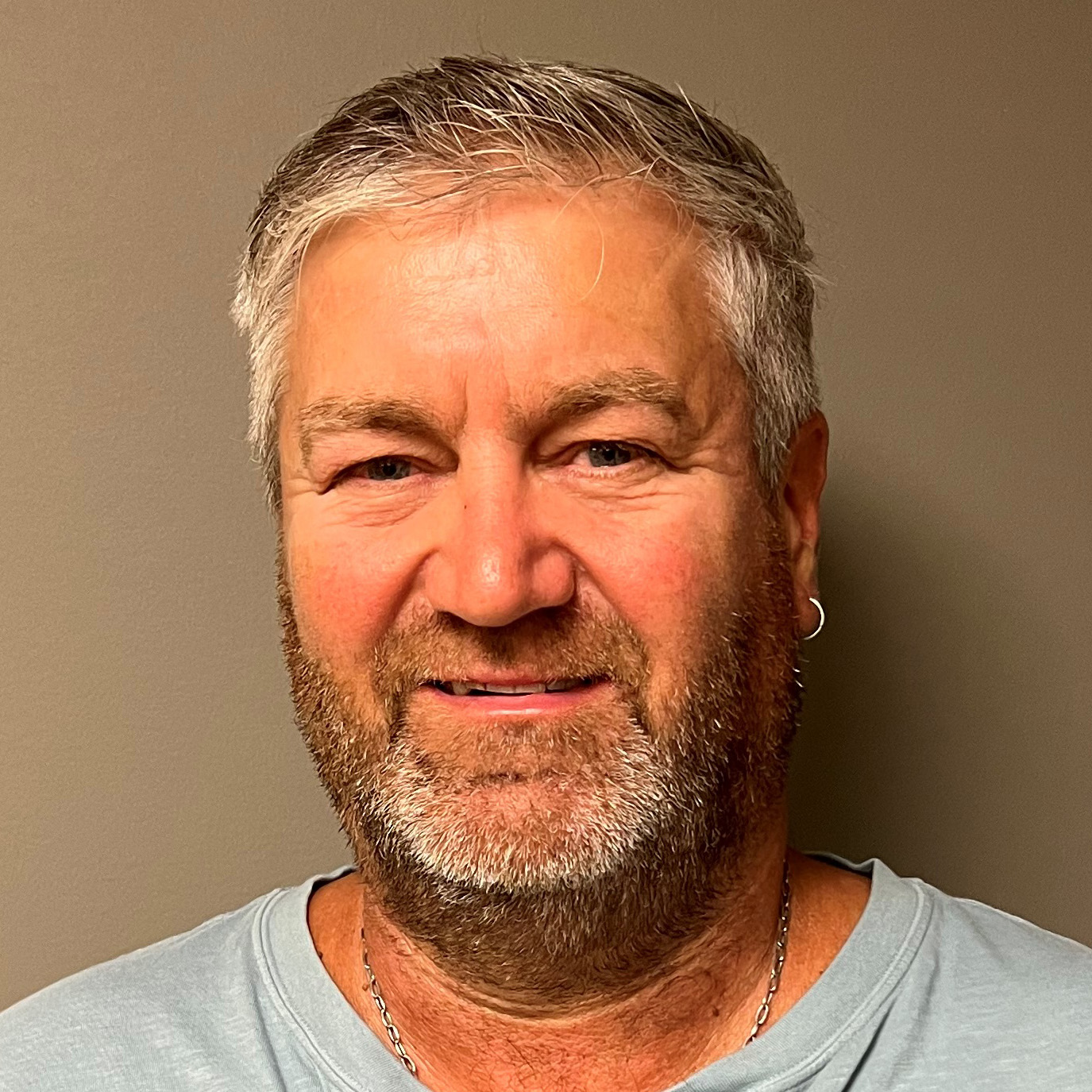 Richard Vandenberk
Route Supervisor
Since 2022
Richard is our Route Supervisor. It may look like he is new but Richard has been with us since 2005.  He worked his way from a driver to lead hand and now our Route Supervisor.  He is responsible for all our drivers and making sure all of our customers get collected as scheduled. He can be very busy managing all the unforeseen changes that happen from day to day such as road closures, inclement weather, vehicle breakdowns, and personnel changes because of illness, vacation, or personal emergencies. His phone can get pretty busy at times so don't be afraid to leave a message, he will take care of you.

Jillian Simmons
Human Resources Generalist
Since 2018
Jillian is responsible for all human resources functions at the Association including departmental development, employee relations, training and development, benefits, compensation, and employment. As the human resources leader, Jillian's major focus is workforce ignition: challenging employees at every level to grow -- to reach – and to perform at the edge of their abilities. She is an active member of the Human Resources Professionals Association, holding a CHRP designation, and works with the County of Huron and other local employers to enhance job and employee development opportunities within our community.

Barb Willard - Fleet Services Special Projects
Barb was responsible for all our drivers for a number of years as our dispatcher. She is currently getting ready for the next chapter in her life and through this transition period she is transferring her knowledge to our new Route Supervisor and working on special projects to facilitate the blue box program transition to producer responsibility.

Regan Corbett - Fleet Administrative Assistant
Regan provides the administrative support needed for our fleet department to respond to your needs. In the afternoon, she doubles in as dispatcher managing any missed collection and answering regular collection enquiries.

Wendy Yamamoto-Chapman - Special Projects Coordinator
Wendy is primarily responsible for our wheelie bins. Whether it is a new program launch or just the regular maintenance after the launch, Wendy ensures that everyone has the wheelie bin they need to participate in our collection services. On other occasions, she is doing outreach work for us to the numerous groups in the area. She is also assigned to the occasional special projects that always seem to come up here.

Mike Doyle
Web Development & Design Creative
Since June 2004
Mike has worked alongside the Association on and off since 2004, starting as a junior graphic and web designer. He has developed printed concepts for countless advertisements, newsletters, truck & bin decals, and mailers. There have been 3 major website rebuilds released in the past 20 years - each catering to the growing needs of the residents. These days, he maintains the website and provides various creative for our marketing and operations initiatives.