If you have a damaged blue box, simply take it into your municipal office for a free replacement. You may also order a new container through our contact page container request form.
All products can be purchased by:
Visiting the Association at 415 Canada Ave. Huron Park
Phoning the Association at 519.228.6678
Purchasing from your local municipal office
The Recycling Blue Box
16 Gallon Standard Blue Box
The dimensions are 22"x17"x15.5", and holds up to 16 gallons. It is made of a highly durable plastic and is fully recyclable.
The price of the blue box is $15.00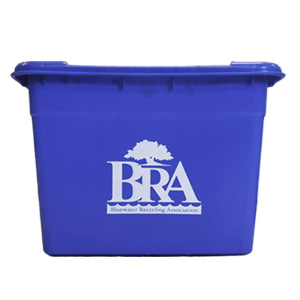 Recycling Desk Sider
Desk Sider Blue Box
The dimensions are 12"x15"x8". This handy box is great for office use, especially office paper. Put it beside your desk!
The price of the office box is $10.00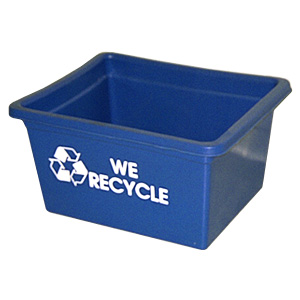 Pop Can Barrel Bags
45 Gallon Bluewater Pop Can Barrel Liners Only
The dimensions are 24"x36" (DxH), and holds up to 45 gallons.
We no longer sell the barrels but we continue to supplies the matching liner bags.
Replacement liner bags are sold in rolls of 10 for $5.00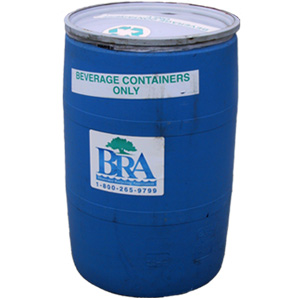 Recycling 'Wheelie Bin'
95 Gallon Bluewater Recycling Wheelie Bin
The dimensions are 30"x27"x45", and holds up to 95 gallons.
It is made of an injection molded plastic for sturdiness and long lasting life.
The wheelie bins are no longer available for purchase.  They are included in the service charge.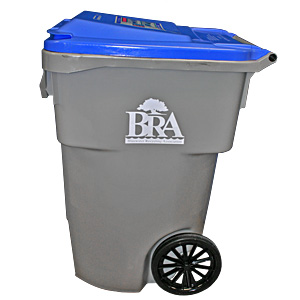 The Green Cone Food Digester
Waste food can be disposed of cleanly and quickly, before it becomes smelly. With no food waste in your garbage bags your other waste is drier and lighter. Safe for you, your pets and your plants. It's easy to set up and maintain. Saves up to 33% of household waste having to be collected. Learn more on our Green Cone Page.
The price of the Green Cone is $150.00